Come Help Us Create a Better Future With Drones!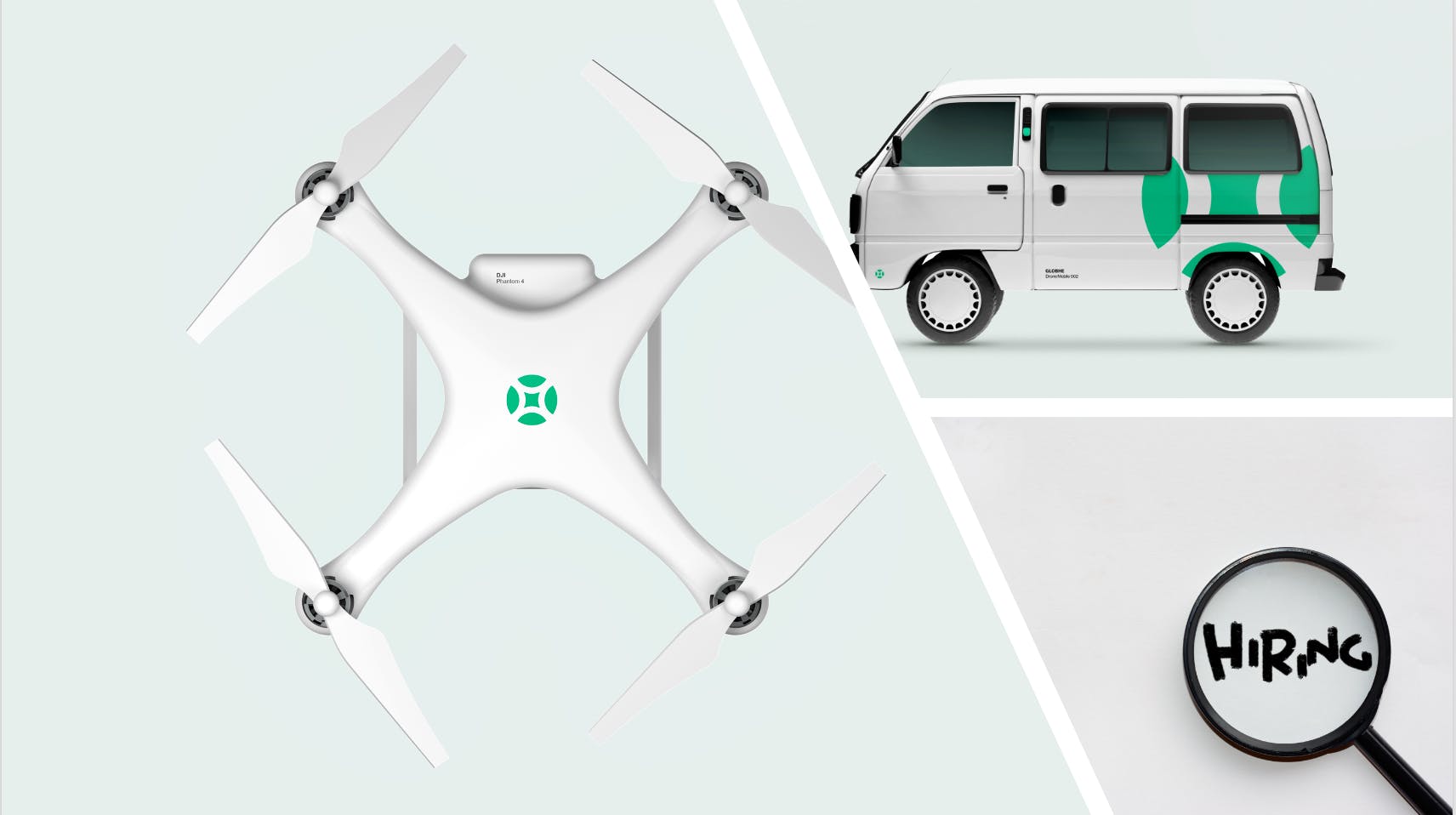 Head of Business Development
We are looking for a Head of Business Development who wants to help us create a better future with drones. We need a self-motivated professional with proven managerial experience and a great track record in business development, sales and customer relations, ideally from a startup. You will play an oversized role in helping GLOBHE develop and implement key growth strategies, sales tactics and action plans. You will be responsible for growing revenue, increasing customer success and understanding customer trends. The Head of Business Development will work closely with our Head of Marketing, Head of Digital and Flow Manager to take our company to the next level.
Identify opportunities for growth and new development areas.
Help grow sales by showcasing the value of our drone service Crowddroning by GLOBHE and how it helps solve our customers' needs.
Cultivate lasting relationships with customers to understand customer needs and grow customer loyalty.
Design and implement strategic plans to reach sales targets.
Develop and promote weekly, monthly and quarterly sales objectives and track results.
Lead and motivate staff to improve sales efforts and customer service with clients.
Assess costs, competition, and supply and demand to identify selling prices.
Estimate sales volume and profit for current and new services.
Create KPIs and Financial Forecasts to assess and help grow company performance in the areas of sales, investments and grants.
Drive the company forward in collaboration with Head of Marketing, Head of Digital and Flow Manager.
Qualifications:
Bachelor's degree in Marketing, Business, Finance, or a relevant field.
A minimum of 5 years' experience in a similar role. Experience from a similar role within the drone industry is a big plus, and/or having worked in a startup.
In-depth knowledge of sales and marketing techniques and best practices. Experience from how to apply these in a startup environment where the client is not knowledgeable about the new product/service is a big plus.
Capacity to manage various projects and work towards tight deadlines.
Excellent negotiation and leadership skills.
Outstanding written and verbal communication skills. English required, Swedish desired.
You are a doer who gets things done. Your peers are impressed by your positive energy and capability of seeing the bigger picture as well as paying attention to important details.
A balance of patience and impatience - you are patient enough to understand that a long period of time can pass in between sales but impatient enough to push for it.
Good problem solving skills. You seek guidance and assistance when needed, but are fine with taking your own responsibility and guiding yourself forward.
You understand and value that working in a startup requires you to dig in when and where it's needed and that a set work description is difficult to offer and priorities can change quickly. 
What it's like to work here
We are a team of innovators, creators, tech geeks, and social impact believers, but above all, we are a team of dreamers and doers. GLOBHE is a startup on a mission to create a better future with drones. Our drones prevent malaria outbreaks, track water pollution and respond to natural disasters around the world.
We are a small core team connected to a global network of drone pilots redefining the use of drones. At GLOBHE we are firm believers that the future of possible is already here and passionate about using innovative technology and collaborations to show it. We value an impressive CV but at the end of the day, it's all about the right attitude and passion. 
We've built a lively remote work culture that emphasizes regular personal interaction. Work-life balance is important and we strive to ensure everyone has enough time for family, friends, exercise, hobbies and mental health. In our opinion, a happy and healthy team is an essential ingredient to finding creative solutions to the challenges we're trying to solve. We don't value the "working 9-5" at the office attitude, we value creativity, passion and getting things done.
GLOBHE is committed to building a diverse and actively inclusive work environment that makes our team an excellent home for everyone. If you have a dog, the GLOBHE office is its second home.
Apply to: jobs@globhe.com