Come Help Us Create a Better Future With Drones!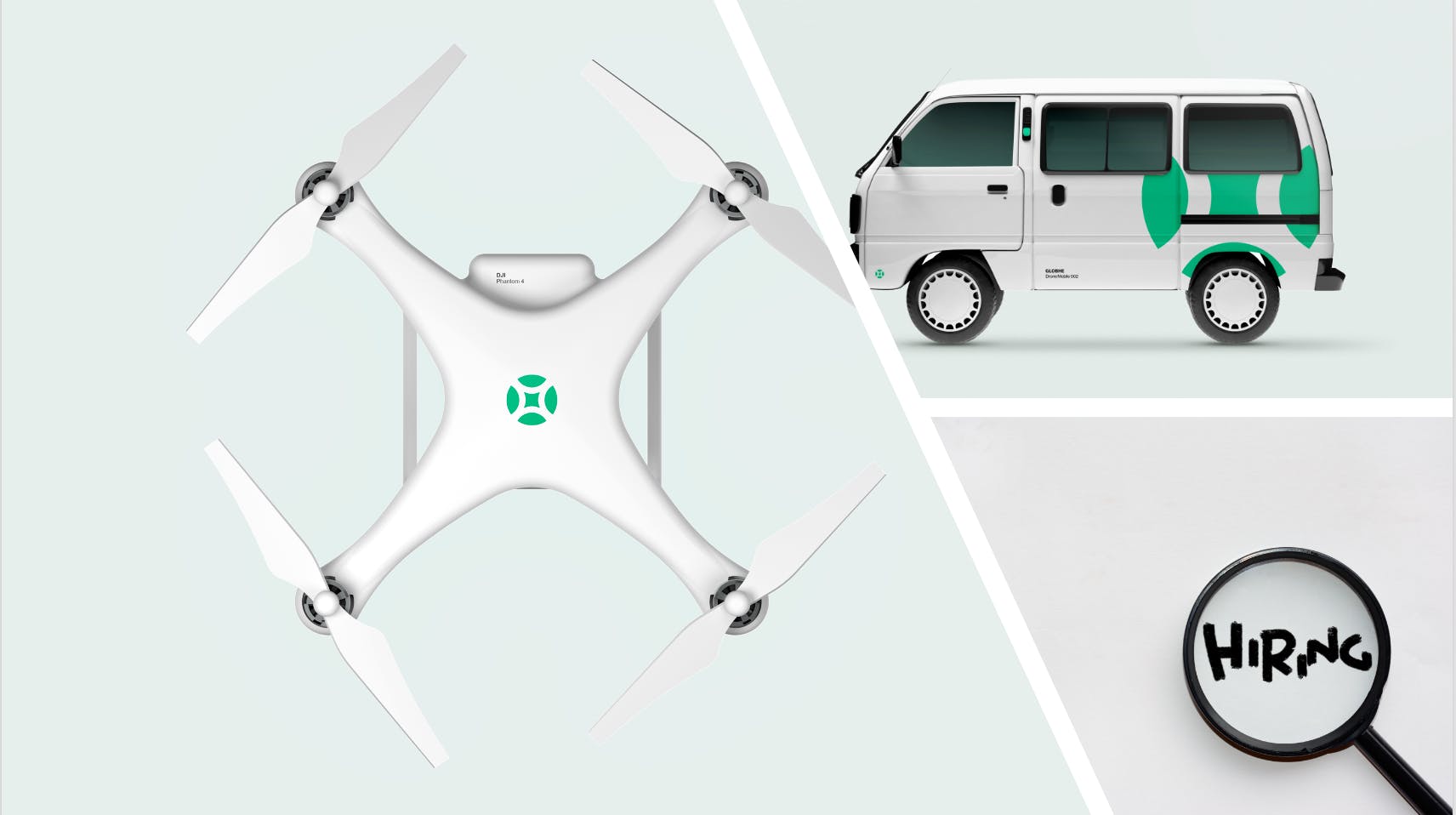 Head of Drones
We are looking for a drone expert with a good understanding of the operational, technical and legal aspects of the drone industry. You have several years of drone flying experience and see the drone as a tool to create positive change. You will primarily be responsible for coordinating our drone pilots in their flying missions around the world, help showcase the value of drones to our clients and future clients as well as setting up best practices for our drone data on demand platform - Crowddroning by GLOBHE.
Key Responsibilities:
Working closely with companies, organizations and authorities to develop drone services supporting their operations
Help grow sales by showcasing the value of drone services for customer operations
Working closely with our drone pilots to ensure Crowddroning by GLOBHE supports them in the best possible way 
Making sure Crowddroning by GLOBHE is meeting both customer and pilot needs 
Help grow the global community of drone pilots and their engagement 
Developing operational guidelines and educational material for our drone pilots
Identify new products and opportunities
Conduct test flights and gather data
Stay on top of developments in the drone industry and incorporate new technologies and creative ideas to Crowddroning by GLOBHE
Qualifications:
Several years of drone flying experience, ideally multirotor and fixed wing drones
Drone mapping experience and familiarity with drone software technology such as DroneDeploy and Pix4D
Familiarity with drone hardware technology such as DJI, Skydio and Sensefly
Experience from a similar role within the drone industry is a big plus, and/or having worked in a startup
Strong organizational and project management skills
Excellent communication skills. English is required, Swedish is desired
Good problem solving skills. You seek guidance and assistance when needed, but are fine with taking your own responsibility and guiding yourself forward.
You are a doer who gets things done. Your peers are impressed by your positive energy and capability of seeing the bigger picture as well as paying attention to important details. 
You understand and value that working in a startup requires you to dig in when and where it's needed and that a set work description is difficult to offer and priorities can change quickly.
What it's like to work here
We are a team of innovators, creators, tech geeks, and social impact believers, but above all, we are a team of dreamers and doers. GLOBHE is a startup on a mission to create a better future with drones. Our drones prevent malaria outbreaks, track water pollution and respond to natural disasters around the world.
We are a small core team connected to a global network of drone pilots redefining the use of drones. At GLOBHE we are firm believers that the future of possible is already here and passionate about using innovative technology and collaborations to show it. We value an impressive CV but at the end of the day, it's all about the right attitude and passion. 
We've built a lively remote work culture that emphasizes regular personal interaction. Work-life balance is important and we strive to ensure everyone has enough time for family, friends, exercise, hobbies and mental health. In our opinion, a happy and healthy team is an essential ingredient to finding creative solutions to the challenges we're trying to solve. We don't value the "working 9-5" at the office attitude, we value creativity, passion and getting things done.
GLOBHE is committed to building a diverse and actively inclusive work environment that makes our team an excellent home for everyone. If you have a dog, the GLOBHE office is its second home.
Apply to jobs@globhe.com