GLOBHE to new heights - raises capital to scale goal of creating a better future with drones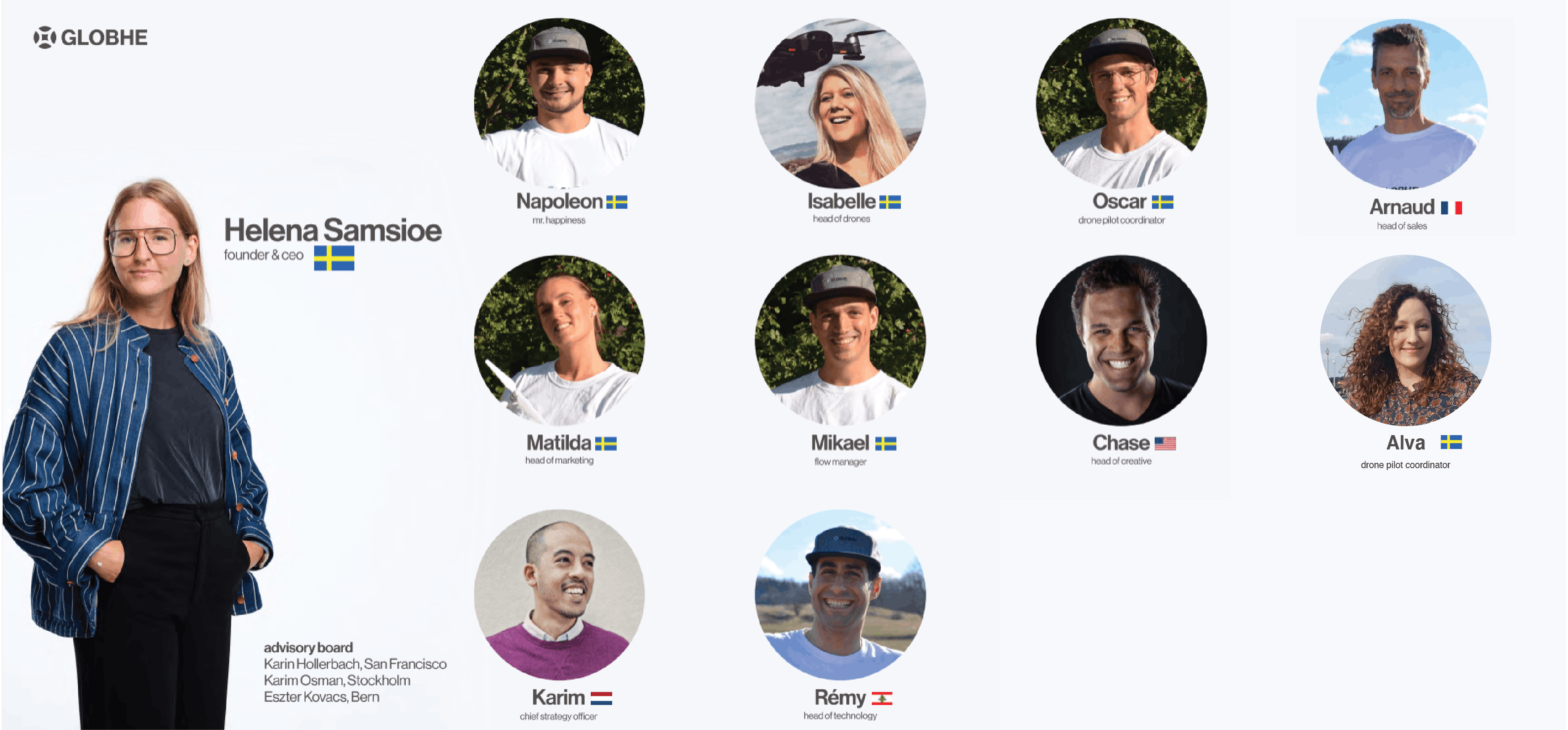 Press Release
September 13, 2021
GLOBHE successfully closed a pre-seed round of around SEK 7 million from lead investor VEQ and Sustainable Energy Angels. Now further expansion awaits the Swedish tech startup.
​​"Drones have incredible potential and we are seeing a market that now can grow at a different rate due to factors such as standardized drone laws in the EU and increased client awareness. So the time to scale is now and to do so you need capital and knowledgeable investors - which we have found in VEQ  and Sustainable Energy Angels," says Helena Samsioe, Founder and CEO GLOBHE. 
GLOBHE has developed a digital platform called Crowddroning by GLOBHE which sends out local drone operators to help B2B clients capture high-quality data on demand to detect and predict disasters around the world. Through Crowddroning, GLOBHE is making drone data available in a whole new way, and at a whole new scale, to help solve real-life challenges around the world in 4 industries - health, water, environment, and infrastructure. GLOBHE clients range from notable organizations such as the United Nations and the company recently signed a deal with a world-leading telecom company.
"We're very impressed by Helena and the GLOBHE team. They have extensive experience from both the drone and startup world as well as built a company that has been global from day one. GLOBHE's large network with drone operators all over the world and their scalable Crowddroning platform combined make them a unique player in this space. We're proud to be a part of their journey in using drones for a better future."
- Maria Bergsten, Partner at VEQ
"SEA invests in companies with the ambition and capacity to impact both market and sustainability and become a market leader. GLOBHE fits this very well and we are impressed with the team, the leadership and the progress GLOBHE has reached in establishing a two-sided marketplace in a virtually new market."
- Erik Ekedahl, Sustainable Energy Angels
The future is bright and the application areas for drones are endless but GLOBHE is staying close to its core of preventing and detecting disasters - but even so, the use cases are many. Drones sent out via Crowddroning by GLOBHE are now helping prevent malaria outbreaks by identifying mosquito larval population target areas. This is just one of the many health threats out there and one of many disasters drones can help avoid. GLOBHE is also sending out drones to inspect infrastructure, guide relief workers post-natural disasters and monitor water pollution. Today over 3800 drone operators in 88 countries are connected to Crowddroning by GLOBHE.
"Our focus forward is to automate our platform, increase client flows, keep growing the team, and scale the impact of our drones globally. We have reached a few milestones but there's a lot to get done such as us today being present in 88 countries through freelance drone operators connected to our Crowddroning platform -  that means there's an additional 107 countries to scale to and where our drones can make a difference ", Samsioe says.
GLOBHE goes beyond others in the market by focusing on global coverage, large global clients, affordable pricing, and offering an on-demand crowddroning service for quickly requesting high-quality drone data used to create a better future. In a world where natural disasters become more common due to climate change, the importance of preventing these and other disasters is more crucial than ever and GLOBHE is well-positioned to do so.
About GLOBHE
GLOBHE is creating a better future with drones through the world's first Crowddroning platform connected to over 3800 drone operators in 88 countries. Organizations request drone data globally through Crowddroning, and once matched with a local drone operator, the drone operator collects the data, and the client downloads it with the goal to help prevent and respond to disasters around the world.
About VEQ
VEQ invests in early-stage companies with innovative, digital, and scalable businesses, where technology is at the core of the product or the way the company sells and delivers the product. We want to help entrepreneurs turn their good ideas into profitable businesses, and we're looking to partner up with diverse teams that want to make a positive impact.
About SEA
SEA – Early-stage investments focused on sustainable energy technology. They invest in companies with innovative solutions in sustainable energy technology and great market potential. SEA is an angel investor company founded in 2013 in Stockholm, Sweden.
_____________________________________
For more information contact: Matilda Waara Holmqvist, Head of Marketing GLOBHE, matilda@globhe.com